Property Details
Rockley, Christ Church
Offered at Bds$775,000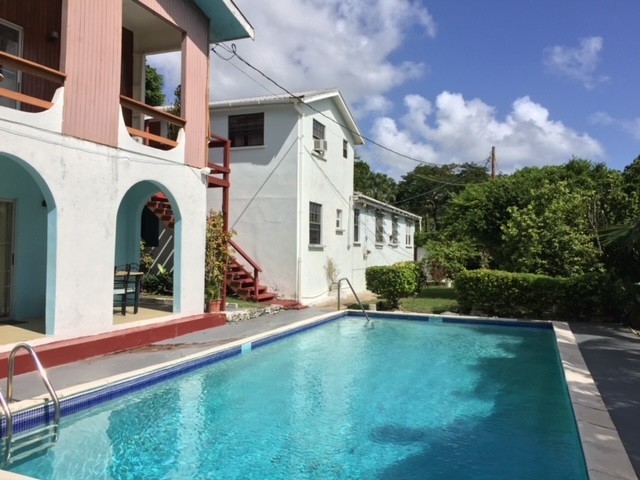 Listing Agent: Ramsay Real Estate
Phone: 236-7826
Status: Under Contract
Type: Multifamily Dwelling

Bedrooms: 14

Bathrooms: 9

Lot Size: 16,694 sq.ft.

The Nook Apartments, Rockley, Christ Church
This large property is the perfect investment for an enterprising buyer.
The spacious lot features a house, 7 apartments and a pool which makes it a wonderful space for the rental market whether traditional or homestay.
The house itself has 3 bedrooms and 2 bathrooms (with one each being ensuite), living, dining, kitchen, study, laundry, patio and an enclosed garage.
For the apartments, there are:
Four 2 bedroom, 1 bathroom apartments
Two 1 bedroom, 1 bathroom apartments and
One studio apartment
The property does need a bit of sprucing up to bring it to its maximum potential but the pricing is such that this can be easily realized.
For more information, please feel free to contact us via WhatsApp or telephone at (246)236-7826.