Property Details
Barbados Fairholme Gardens, Christ Church
Offered at Bds$595,000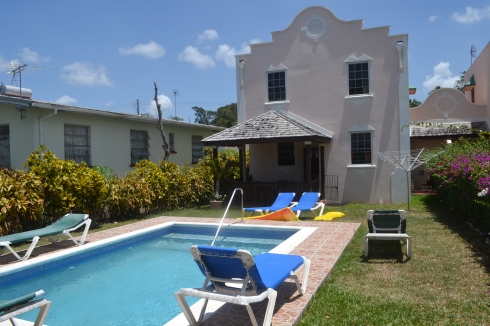 Townhouse for sale - Fairholme Gardens, Christ Church
Fairhome Gardens, Christ Church, Asking Bds$595,000 each
1 modern townhouse located in a quiet community within walking distance to the Oistins & Miami beach. It consists of 3 bedrooms , 3 bathrooms with pool, they are identical and perfect for families thinking of buying investment property here on the island together.
The unit has air condition units to the bedrooms and a pool.
Christ Church has developed into one of the major residential as well as tourist oriented areas in the Island. Tourist type development stretches from Hastings on Highway 7 all along the coast to Oistins and Enterprise. To the southern side of the Highway and along Highways 5 & 6 there has been considerable residential development as well as commercial development in the form of retail outlets, malls,car dealerships, hardware stores and office blocks inter alia.
Please feel free to conatct us to arrange a viewing.