Property Details
Fitts Village, St. James
Offered at Bds$514,500
Attractive Investment Properties Available in New Condo Development
Stylish, 1, 2 and 3 bedroom apartments in a brand new West Coast boutique apartment development. Spectacular sea views, private swimming pool and off-road car parking.
A low energy development with no personal use restrictions or covenants. Built to exacting international standards and specifications by a highly experienced construction team.
reehold property ownership with affordable pricing starting from $514,500 BDS. Low annual maintenance costs that make it ideal for short term holiday rentals with a solid yield.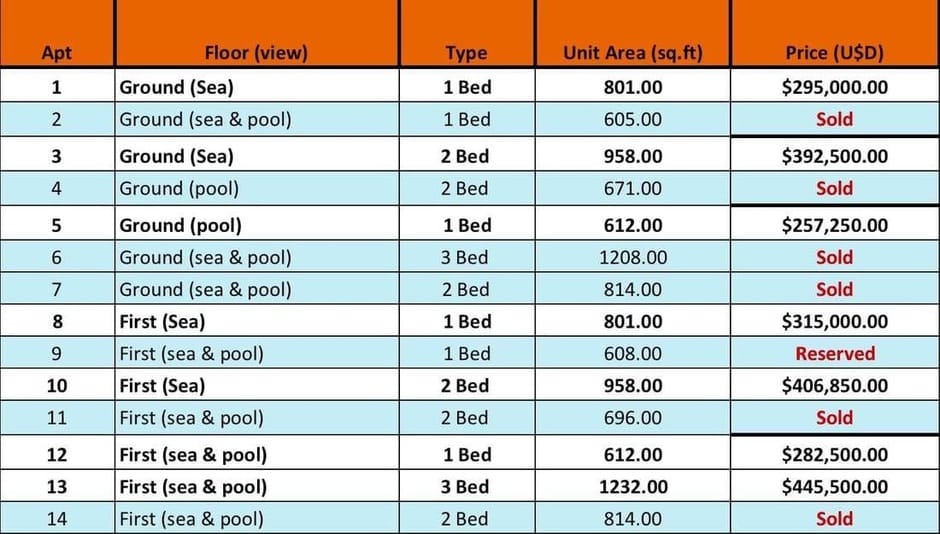 Request More Information